Does Home Depot Trade In Lawn Mowers?
Home Depot offers its customers a wide range of services involving the maintenance and replacement of lawn equipment.
Home Depot does not, however, generally allow lawn mower trade-ins. There are times and situations where these trade-ins are accepted, but they are often limited time only and are faced with restrictions. 
Why Can't I Trade-In My Lawn Mower at Home Depot?
Lawn mower trade-ins can often run at a loss of profit. This is due to the fact that newer models are simply being traded or sold for lower prices, thus potentially leading to money loss within the company. Whilst in the short-term, these types of trade-ins can improve a company's reputation or be used as a part of a larger promotion, in the long term it could lead to losses. 
Used lawn mowers are also particularly hard to resell. They will have both superficial and physical damage that can affect performance. In order to sell used lawn mowers, general maintenance must first be performed on them and any potential damage ironed out. This could actually require money to complete, as repairing a lawn mower may not be an easy task and may require additional parts to complete.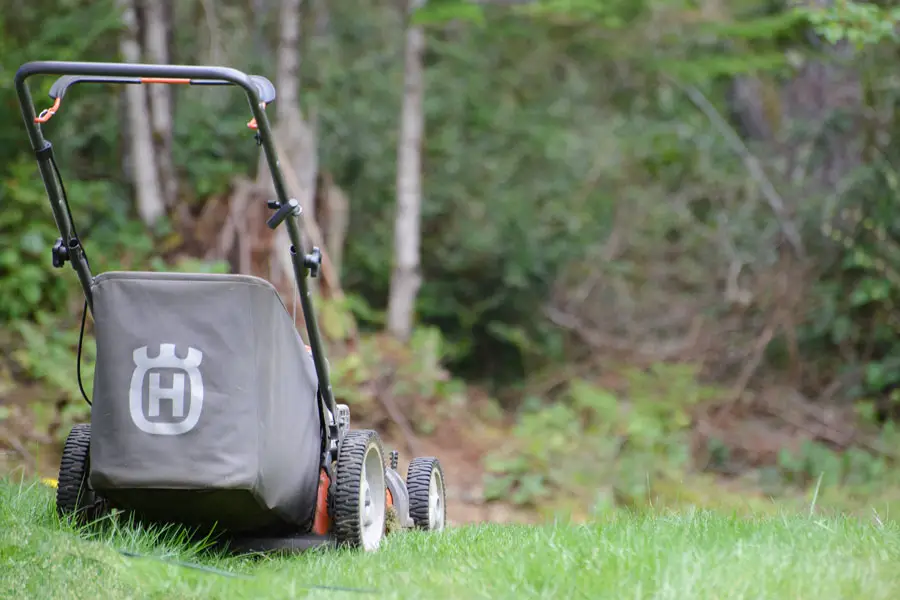 Alternatives to Trading a Lawn Mower at Home Depot
Lawn mowers may be able to be traded elsewhere providing you have undertaken enough research. There are many different things you can do with an old lawn mower, from trading it in to repurposing it. 
Ask the Manufacturer
Your lawn mower manufacturer may offer a trade-in scheme for discounts or promotions. This, of course, is dependent on the manufacturer and their policies, but it is something worth considering if you are intending to trade-in your lawn mower. This may depend on a series of factors, including:
Age of the lawn mower
Extent of use
Any potential damages
Any change in performance
A newer lawn mower may be more useful to a manufacturer, or they could dispose of it in a much more suitable manner. 
A well-maintained, working lawn mower will also be likely to be accepted for trade-in by the manufacturer as they have the potential to repair it and resell it much more adequately than stores such as Home Depot
Sell as Second Hand
Your lawn mower could also be sold on a variety of different second hand or auction sites. Make sure the condition of your lawn mower is clearly outlined in the listing, and make sure that it is suitable for use if reselling it on a second hand site. 
People are always looking for a bargain, and as lawn mowers can be particularly expensive, a second hand site might help you find a way to receive a little bit of money from reselling. 
Repair or Repurpose
Lawn mower parts can easily be replaced if they are worn out or damaged. If your lawn mower only needs a few repairs to retain its usefulness, it may be cheaper to simply replace the necessary parts than it would be to buy a new lawn mower. 
Lawn mower repairs are not particularly costly, especially in comparison to buying a whole new lawn mower.
They often start at approximately $40 for a standard push mower, and can rise to around $140 for complex fixes or larger riding mowers.
Alternatively, if you are buying a new lawn mower, you can repurpose some parts from the old one. This is best done if your old lawn mower can't be salvaged or resold. You may have better luck repurposing some old parts, or simply reselling old parts to owners who are looking to repair their own machines.