Best Liquid Lawn Fertilizer
Liquid lawn fertilizer has many benefits when it comes to maintaining your lawn. Whilst it may not suit all lawns of all sizes, it is still a useful tool for those who have the means to use it. 
What Fertilizer Does My Lawn Need?
The type of fertilizer you use depends on a few factors regarding your lawn. Including the type of lawn that you have, how often it is supposed to be fertilized, the general health of your lawn, and the end goals of your lawn. Fertilizer is made up of many different nutrients which exist to supplement your lawn and help with its health. In order to know which nutrients your lawn is lacking, test the pH level of your soil. Before doing this, it's important to know which type of grass you have, and what requirements are needed to keep it healthy. 
Fertilizer is often labelled with the NPK contents, which are the main three components that make it up. These include Nitrogen (N), Phosphorus (P) and Potassium (K). The NPK is listed as a series of numbers, which represent the percentage of each nutrient contained in the package. For example, an NPK of 20-10-10 consists of 20% Nitrogen, 10% Phosphorus and 10% Potassium. Knowing which NPK mixture to go for depends on your grass type and the health of your soil. 
There are many benefits of liquid lawn fertilizer which can improve the health and longevity of your lawn. 
Why Use Liquid Lawn Fertilizer?
Liquid lawn fertilizer has many benefits that can't be found in regular granular fertilizers. These benefits include:
Absorption Time
Due to the liquid state that liquid lawn fertilizer is in, it is absorbed quicker by the soil and grass which surrounds it. This minimizes the chance of animals getting ill as a result of wading through the grass, and is much more pet-safe than some other granular lawn fertilizers. In addition to this, it also allows for positive effects to be seen sooner.
Versatility
Liquid lawn fertilizers can be diluted and much more easily applied to different areas of the garden, such as shrubs, flower beds and irregularly shaped lawn. Some can also be spread via a hose as opposed to a spray bottle.
Even Spread
Given that most liquid lawn fertilizers are dispersed using spray bottles, it's much easier for them to have a much more even spread around the garden as opposed to granular fertilizers. It ensures that areas are fully coated and that no area is overfed or underfed. 
The Best Liquid Lawn Fertilizers 
The best liquid lawn fertilizers are those that work best in your specific circumstances. It's impossible to say one works best above all others, as each lawn is different and has different goals. Instead, it's best to consider what you want for your lawn and to purchase accordingly.
Best Fertilizer for Fast Growth – Scotts Liquid Turf Builder
Scotts Liquid Turf Builder with Plus 2 Weed Control Fertilizer, 32 fl. oz. - Weed and Feed - Kills Dandelions, Clover and Other Listed Lawn Weeds - Covers up to 6,000 sq. ft.
Fertilizes in 24 hours while controlling for weeds
Kills dandelions, clover and other major lawn weeds
Other weeds include buckhorn, chickweed, ground ivy, henbit, knotweed, lambsquarters, oxalis, pigweed, plantain, poison ivy, ragweed, and spurge
Easy to use, simply attach hose and spray
Spray when weeds are actively growing
After planting newly planted grass seed, one of your lawn goals may be to speed up growth. Grass seed can take anywhere from 5-30 days to grow, depending on climate and circumstances. 
Fast growth is also beneficial to those whose lawns may be susceptible to weed or fungi infestations, as it helps bolster the grass and strengthens it against potential issues.
This fertilizer can be used with a hose attachment for larger, and even spread. In addition to this, it acts as a weed killer and is best used on grass which has an active weed problem.
As a result, Scotts Liquid Turf Builder is best used by gardeners who have active weeds growing in their garden and require some help removing them as their lawn grows. 
Best Fertilizer for New Grass – Medina Hastagro Lawn
Sale
New grass requires a lot of nourishment in order for it to grow quickly and healthily. Quick growing, strong grass is much better equipped for dealing with any diseases or fungi which may come its way. 
This lawn fertilizer is best used on new grass and new seedlings. After seeding, it is okay to use some fertilizers. This product is best for those who have new grass seedlings and are eager to give them the best start that they possibly can. Medina Hastagro Lawn fertilizer is also distributed via a hose attachment, allowing you to water the garden as it is fertilized. A winning combination for any new lawn. 
Best Fertilizer for Maintaining Lawns – Envii Greenkeeper's Secret 
Whilst being able to start healthy grass growth and boost growing speed is useful for fertilizers, being able to maintain the health of the grass is also incredibly useful. Envii Greenkeeper's Secret is a pet-safe, organic formula which is used to do just that. It's ideal for both lawns and shrubbery, and improves root growth with its application. It also works quickly, showing off its results from a week to ten days. 
How to Use Liquid Lawn Fertilizer
When applying liquid lawn fertilizer, it's important to read the label of the packaging first to ensure that any steps that are necessary are taken. Generally speaking, there are two ways in which this fertilizer can be applied. Liquid lawn fertilizer can either be sprayed or pumped onto the lawn. This can be either through the attachment at the end of the bottle, or it can sometimes be hooked up to a garden hose in order to spray it further. 
Due to how concentrated some of these solutions are, they may need diluting. This can be done whilst the solution is being applied, such as when a garden hose is used, or it can be diluted using other means like using a separate spray bottle to premix a solution inside. Liquid lawn fertilizer can easily be sprayed evenly throughout the lawn, unlike granular lawn fertilizer.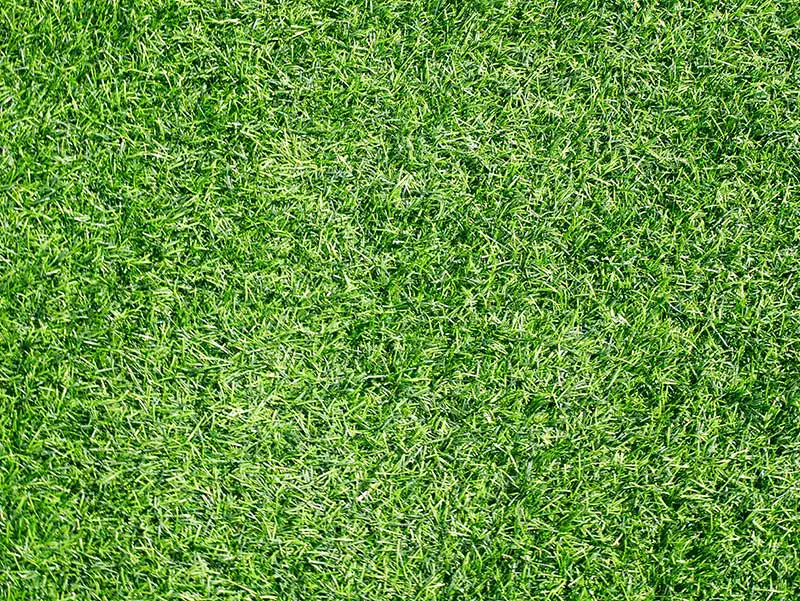 When to Apply Liquid Lawn Fertilizer
The application times of liquid lawn fertilizer depend heavily on the type of grass you have, the type of soil you have and the general climate. Whilst these factors may also determine the type of fertilizer you use, they should also determine when the fertilizer should be applied. Generally speaking, lawn fertilizer should be applied at least once a year when the grass is in need of a little extra TLC in order to survive the long winter months. It's often best to apply it around September time, just after the grass has dried out for summer but before cold snaps start occurring. Some people choose to fertilize their lawn at this time, and then again a month later to give it an extra boost. 
Final Thoughts
When it comes to liquid lawn fertilizers, there are many available on the market which are made with different lawn care goals in mind. Whilst some are best for new seedlings, others are better for maintaining already developed lawns. It's important when purchasing your lawn fertilizer to purchase a solution which suits your needs.